Why Handwritten Whiteboard Animation Video Is an Effective Tactic to Convey Information?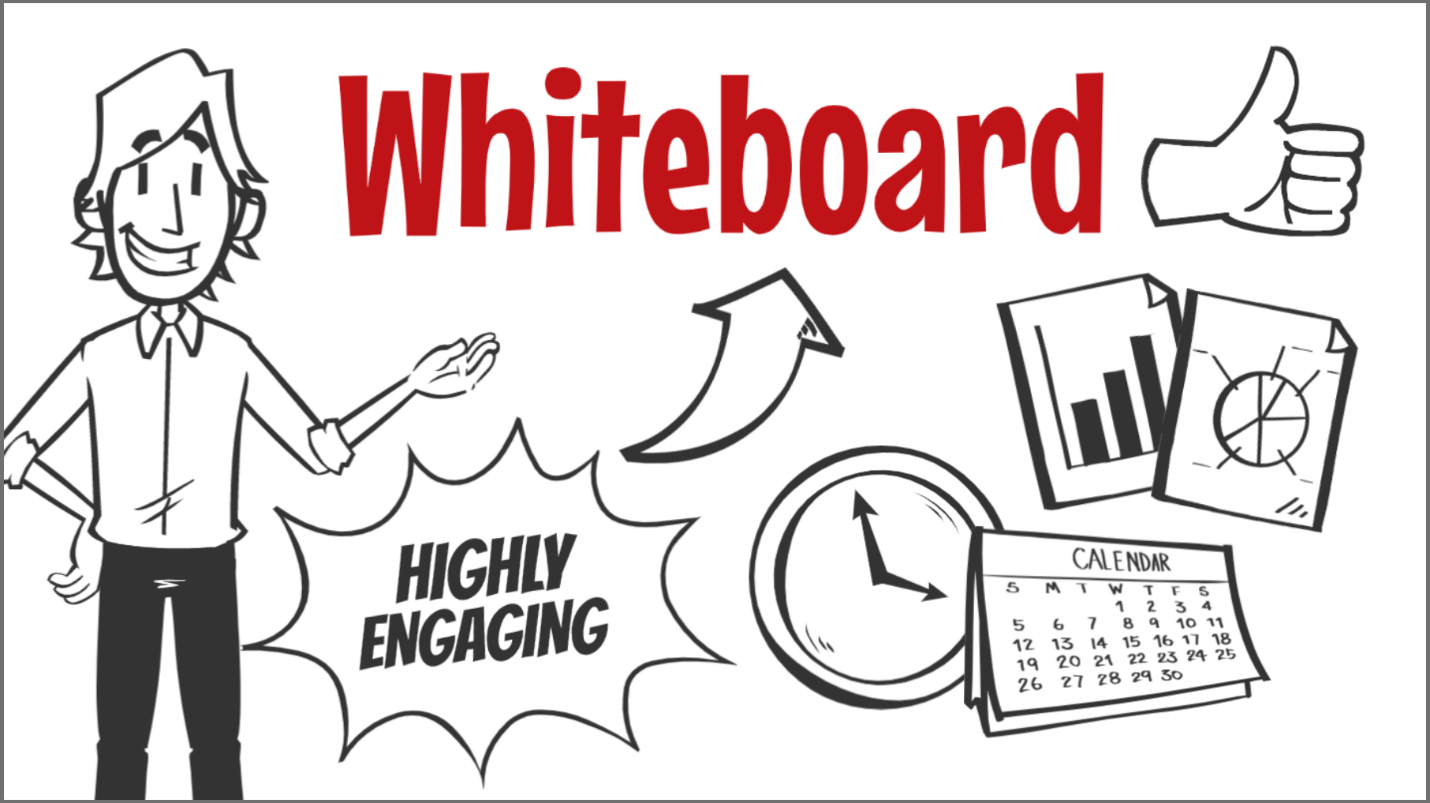 One minute of video has the same impact as 1 million words. According to HubSpot, our brain and vision attract and understand visual information 50,000 times faster than written. It is one of the crucial reasons why videos explain complex topics and share information so easily and effectively in a short period of time.
Our instinct to survive is another reason the video is so effective and powerful! Evolution tells us to be vigilant to things in motion; mostly we get attracted by the motion on the screen easily. 83% of marketers believe that the conversion effect of video works better than other media (Forbes).
Since our "mirror neurons" respond to what we are watching, even if the video does not directly happen to us, the video can more easily stimulate our emotions. According to data from Statista, campaigns with videos raised an average of 114% of funds compared to campaigns without videos.
Here are other statistics about video features:
Adding the term "video" to the subject line can increase click-through rates by up to 280%.
The conversion rate of landing pages containing videos has increased by 80%.
More than 30% of the time people spend online is spent watching videos.
58% of corporate decision-makers prefer watching video content to watching articles.
After watching the video, 64% of shoppers are likely to convert and shop.
Professor Richard Wiseman's research also shows that, compared with talk video, interpretive video can increase the information retention rate by 15%. The Credit goes to the combination of images, words, and sounds, all of which are stored in various memory sections, so we are easier to recall.
This is the reason why animated commentator videos have become popular. Animation Feast is a professional and leading whiteboard animation services provider in the US that serves thousands of businesses. We deliver exactly the whiteboard animation video that you want and our videos contribute to skyrocketing your brands and businesses.
Each video fully explains your intentions and services
The type of video determines the tone and direct information about your ideas, proposals, and business. Working with creative people can help because witty people can often connect abstract ideas more easily and help you make something that appeals to your audience.
Types of real promotional videos:
Witness video: Interview people's needs and how to meet their expectations.
Narration video: The voice of female or male narration speaks through video, providing information and education.
Company spokesperson: Ask your spokesperson to make a "talking" video and let them talk about products or services on the camera.
Professional actors: Actors "play" the scene, or talk to the camera about its benefits.
Interpreter video: Combine narrative and very simple animation to explain a message. "Whiteboard" videos are another option.
Each video fully explains your intent and service-choosing the right combination of elements is important for the video so that your viewers will not receive mixed messages.
Style and effect can also affect budgets – the cheapest videos do not use any graphics or music and are just frank interviews, but usually have less impact than videos with higher production value. Does all this make sense so far? If you have any questions, please contact us!
Output value: create better videos
Investing in higher output value can make the video more convincing. More sophisticated production will make full use of all tools; high-quality photography, professional lighting, narration, professionally recorded audio, excellent music, excellent B-roll material, and strict editing! The process of making this promotional video can be fully taught; the production steps, equipment, and creative process will be explained. So, what attributes will affect the perception of high-end production?
Output value: image and vision
Animation: Custom animation or simple "Ken burn effect" photo graphics?
Lens: Do you deal with graphics and animation a lot? If so, how will this affect your budget?
Graphics: Are graphics and animations burden? If so, how will this affect your budget?
These choices will mainly come from the above research on creative brief questions. Also, if you are working with a promotional video company, be sure to consider these options with them-let them be accountable!
Production value: sound, sound, and music
On-site recording: Did you use an external microphone when recording the live interview? Did you use a boom microphone or a lapel microphone? When recording, is the audio volume balanced with a mixer?
Music: Royalty-free background music, music, or no music at all?
If you are not sure how to solve these problems, please consult us or ask your questions on live chat.
How to properly conduct self-investment and production
The 4K promo videos produced on the iPhone are very suitable for DIY marketers.
3 main reasons high-quality videos for explaining business and marketing
Online media marketing is developing high technology, but the quality never reached the required level.
In the past, companies could get rid of the shackles of webcam video shots in a dark room. Those days have passed.
Viewers will not accept poor quality videos-if you create poor quality videos, Animation Feast tells your competitors the answer – higher quality is the answer.